WICShopper Removes Uncertainty.
The WICShopper mobile app enables WIC participants to verify the WIC eligibility of items while shopping. In many states, WICShopper can load the participant's current WIC benefits, allowing them to know with certainty what they can purchase using the benefits remaining on their card.  WICShopper doesn't just tell you if an item is WIC eligible, it tells you if it is WIC eligible for YOU with your remaining benefits.
Download WICShopper
250,000 shopping trips each month
WICShopper is used by WIC participants on over a quarter million shopping trips every month.  Not EBT yet?  State agencies, click here to see how WICShopper can help your agency regardless of your EBT status.
How it works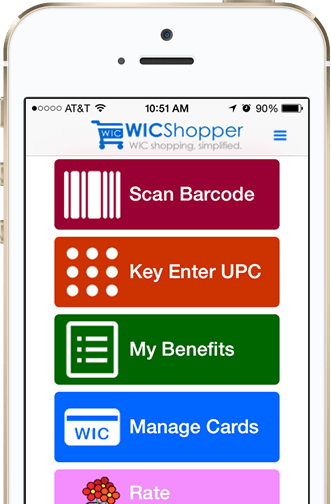 Select your WIC Agency
WICShopper supports the WIC programs in the following states:
Massachusetts, Florida, Kentucky, W. Virginia, Texas, New Mexico, and Wyoming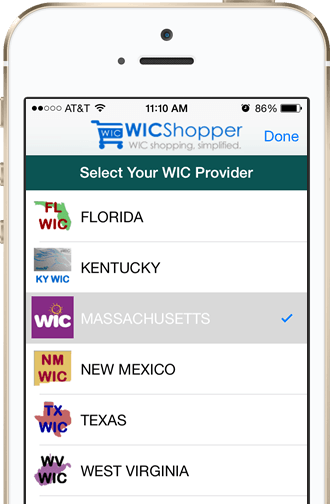 Select your WIC Agency
Currently support WIC agencies include Massachusetts, Kentucky, Florida, W. Virginia, Texas, Wyoming and New Mexico.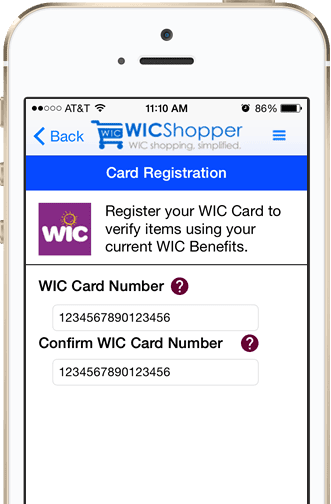 Register WIC Card
Register using the 16 digit number on the front of your WIC EBT card.  Registration is not possible in TX, NM, WY or OH.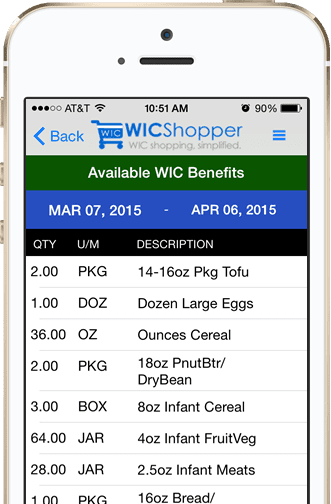 View Benefits
Once you have registered your card, your current benefits will automatically download to the app.  Sorry TX, WY and NM, this is not yet possible in your states!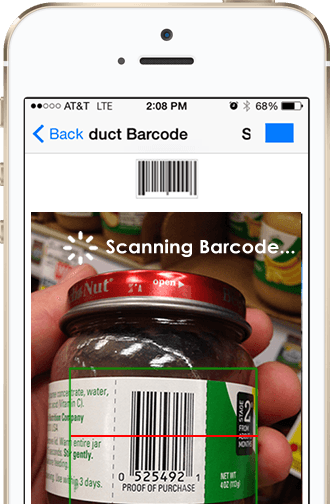 Scan Product
Scan products as you shop to verify WIC eligibility.  In all states, the app will tell you if it is WIC eligible.  If you benefits have been downloaded, the app will tell you if the item is eligible for YOU with your remaining benefits!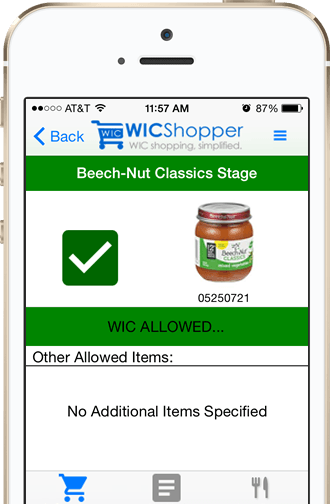 YES!
This item qualifies for your benefits!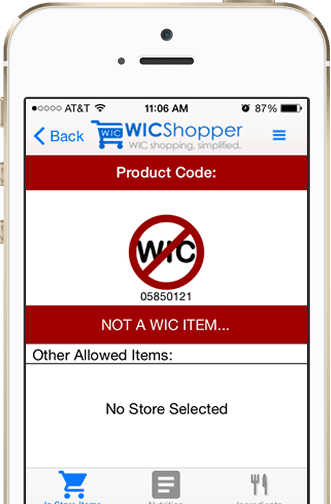 Nope, not this item.
Sorry, this item is not WIC eligible for you.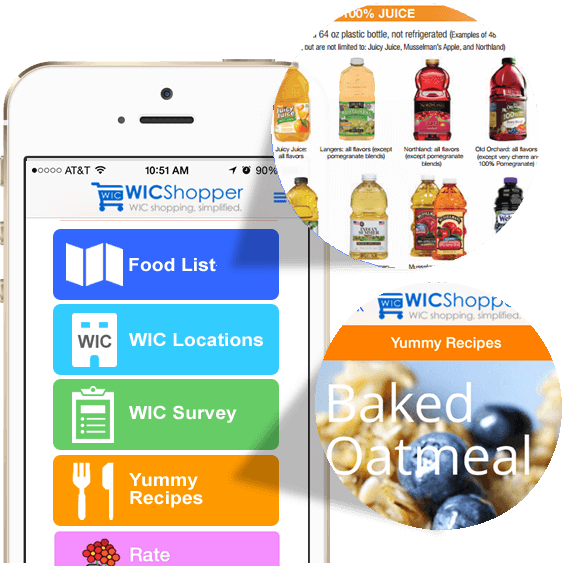 State Agencies
WICShopper 2.0 can help you regardless of your EBT status.  WICShopper leverages your State Agency health an nutrition resources by putting them into the pockets of your WIC clients.   We can provide your participants with the locations of WIC-authorized vendors and WIC clinics, your authorized foods guides, recipes, feeding and nutrition information and any other agency material that will help serve your participants.
We create mobile-friendly versions of any of your WIC assets.  We seamlessly integrate them into WICShopper so that your participants have all of the tools they would have if they visited your website or offices.  It's like having your own custom mobile app at a fraction of the cost and none of the overhead.
Contact
Mission
No more paper
Printing your balance and keeping track of receipts is no longer necessary.
Scan and verify
Scan products while you shop to verify that they are WIC eligible for YOUR benefits.
Our mission for WICShopper is to extend the resources and objectives of the WIC program beyond the walls of the clinic by building innovative solutions that benefit the participant, retailers and state WIC agencies.
Maximize your benefits
Knowing what you have available will help you to maximize your benefits each month.
Eliminate disputes
Since you have pre-checked your products, you can expect smooth sailing when you get to the register!
"These results continue to confirm the EBT Shopper is the best – and really the only effective WIC app available to our participants."
Earl "Brad" Christy, Florida WIC
Great App! This just made a great program even better. So easy to set up and use...awesome job JPMA INC!
"You wouldn't believe the rave reviews about the app from those closest to our participants."
Brad "Earl" Christy, Florida WIC
"I'd be glad to vouch for how easy it was to get the app up, how accommodating you were in making requested changes and, most importantly, how well it's been received by our participants. We still can't believe the numbers! Judy Hause, Massachusetts WIC
"Love the app! Makes everything sooo much easier! Thank you!"
WIC Participant
"Great app I love this app makes it so simple to remember what benefits I have left!"
WIC Participant
"I love this app. It is so much easier to check your benefits on here versus searching for a recipient to see what you have left. It works awesome and hasn't failed me yet."
WIC Participant
Partners
State Agencies, retailers, food manufactures and healthy food advocates all have assets to offer that can improve the shopping experience and over-all health of families in the WIC program. We are looking for strategic partnerships with advocates of the WIC program who are committed to providing value to WIC participants with a supportive presence that integrates with the helpful nature of WICShopper.
Click here to view our partners!
Contact Us
Want to get your state on EBTShopper?  Like what we are doing and want to be a part of it?
Contact