Healthy. Nutritious. YUM.
Our primary mission is to help you find your healthy WIC foods, but we also want to show you delicious ways to prepare them.  Every month, we will be adding fresh, tasty new ways to prepare your WIC foods, so check back often!
"I was 32 when I started cooking; up until then, I just ate." — Julia Child
All
Breakfast
Dessert
Desserts
Main Dish
Main Dish Side Dish Salads
Homemade Baby Food
Salads
Side Dish
Snacks
Soups
Video Recipes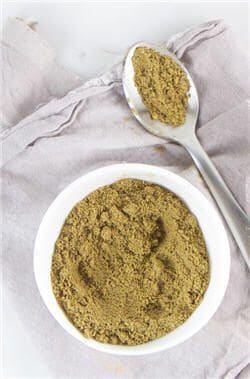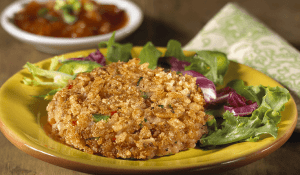 Chili powder and onion add lots of flavor to these easy-to-make bean patties. Serve them for dinner along with picante sauce or salsa.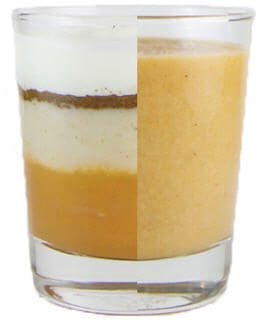 This apple & pumpkin purée puts a fun twist on the classic flavors of fall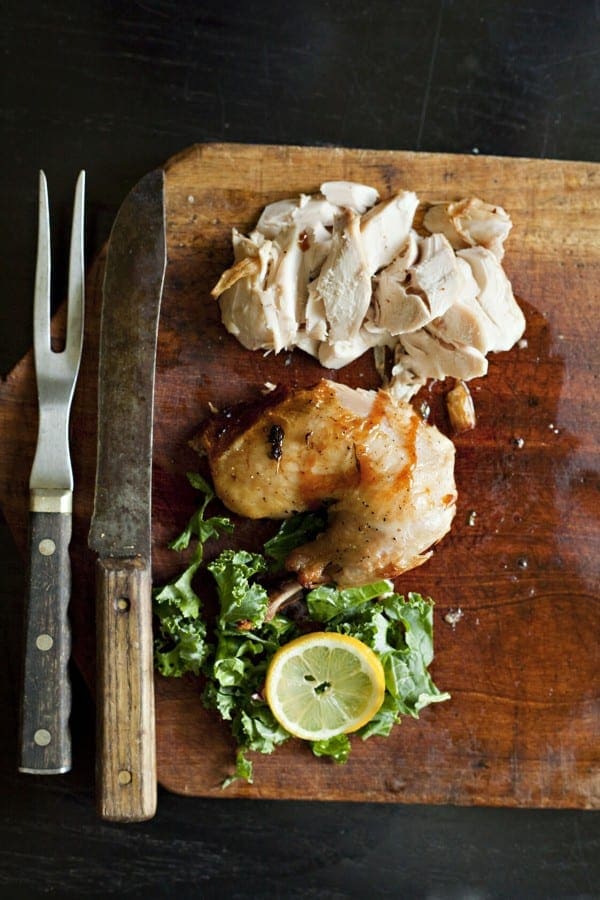 This yummy bird is easy to cook and is packed full of protein to help feed your children's growing muscles.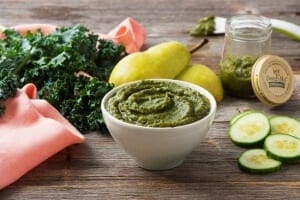 Pear, Kale and Cucumber Purée
Pear, Kale and Cucumber Purée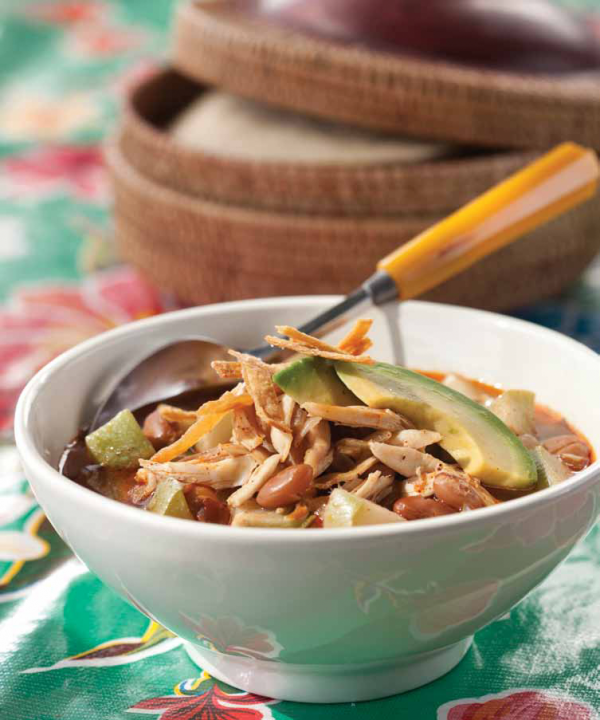 This soup tastes just as good or better the next day. It's a perfect, make-ahead recipe.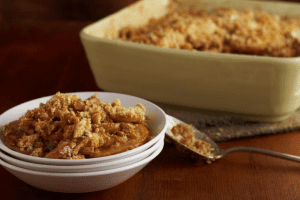 This dessert that will warm you up and make your house smell delicious!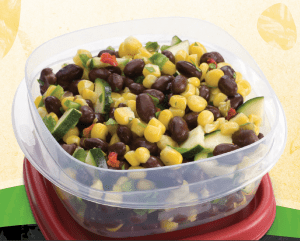 The "three sisters" are corn, beans, and squash (like zucchini). Native Americans planted them together in the garden because they help each other grow. The "three sisters" also work together to give your body a nutritious meal.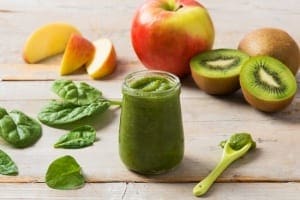 Apple, Kiwi and Spinach Purée
Apple, Kiwi and Spinach Purée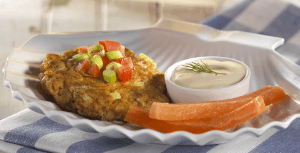 Keep a can of salmon and rice cereal on hand and you'll be ready to make these quick-to-fix salmon patties with a moment's notice.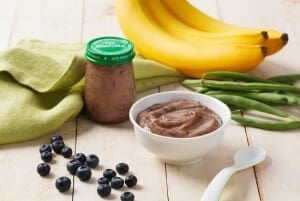 Banana, Blueberry and Green Bean Purée
Banana, Blueberry and Green Bean Purée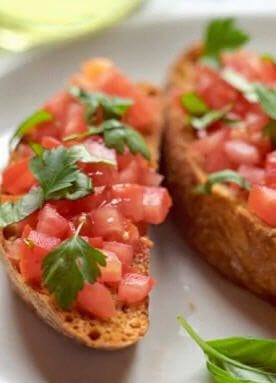 Easy to make Bruschetta recipe with tomato and basil.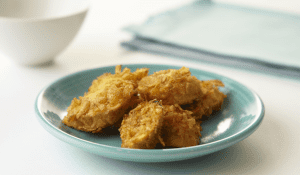 The banana-like fruits are rich in certain vitamins and minerals that contribute to good health. Plantains are available at most large grocery stores and can add new flavors and recipes to your healthy-eating plan.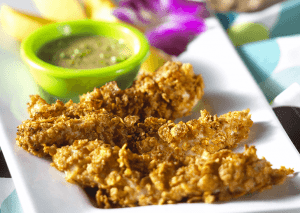 Jamaican Chicken Fingers with Mustard-Orange Sauce
Mangoes make a delicious accompaniment to these chicken fingers, but if they're not in season, use fresh or canned pineapple or orange sections.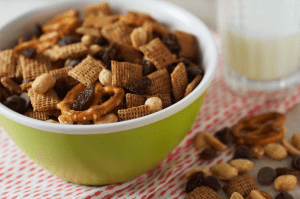 Throw a small baggie of this trail mix into your bag before you leave the house so you'll have something healthy to snack on during the day.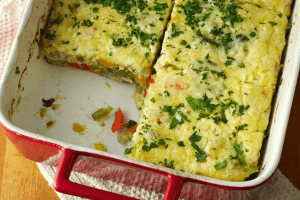 Make this on a Sunday so you can heat up leftovers for an easy breakfast throughout the week.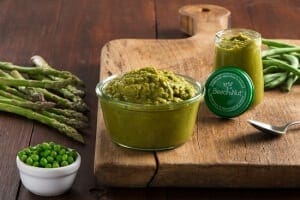 Peas, Green Beans and Asparagus puree
Peas, Green Beans and Asparagus puree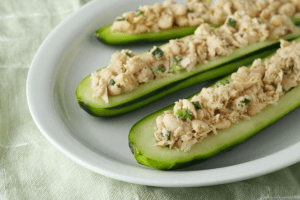 Using cucumbers instead of bread or crackers makes this meal refreshing and a great choice for warmer months.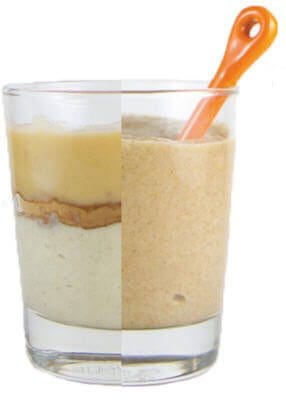 A warm, spice filled purée for baby that tastes just like the real thing–fresh banana bread! This scrumptious purée is full of potassium, fiber and essential vitamins for your baby.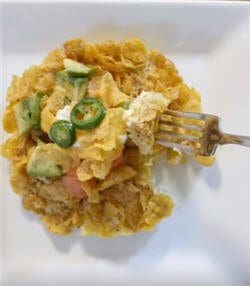 Quick breakfast made with eggs and corn flakes. Make it spicy and top with jalapeno.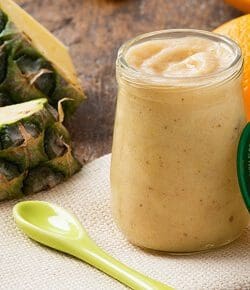 Banana, Orange & Pineapple Puree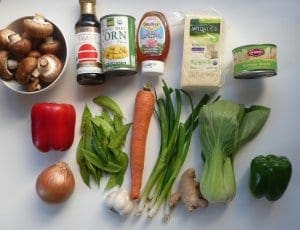 Vegetable and Tofu Stir-Fry
This stir-fry is colorful, flavorful and loaded with nutrients. Tofu is a great alternative protein that is a great source of calcium and vitamin E.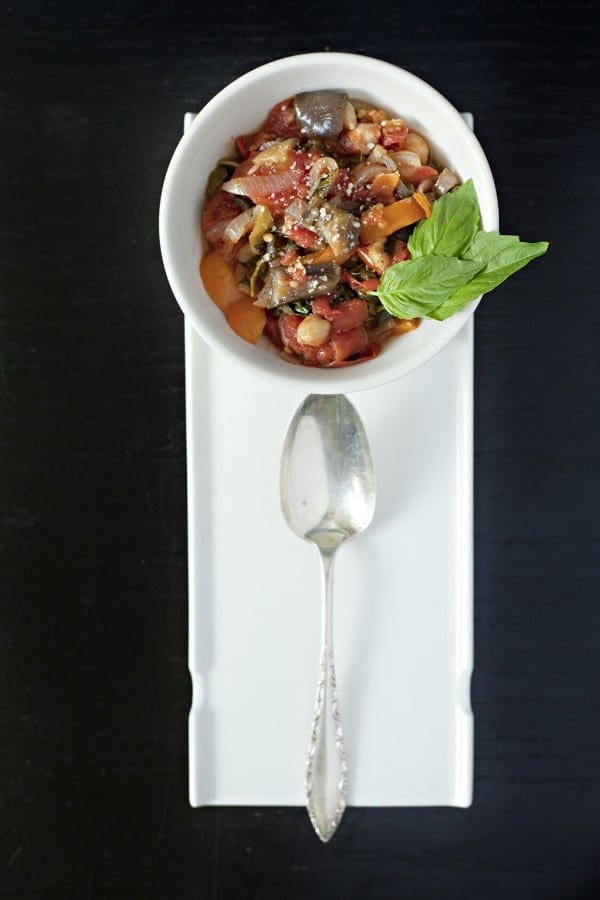 Eggplants are packed with vitamins, low in calories and potent energy sources. Once you realize how beneficial eggplants are to your family's health, you will want to make them a steady addition to your diet.
Quick and Easy French Toast
Use rice flake cereal to create easy french toast topped with fresh banana and strawberry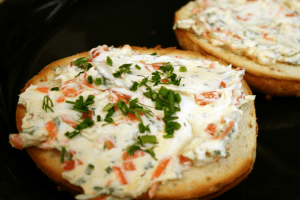 Kids will love this spread – let them do some of the measuring, chopping and mixing!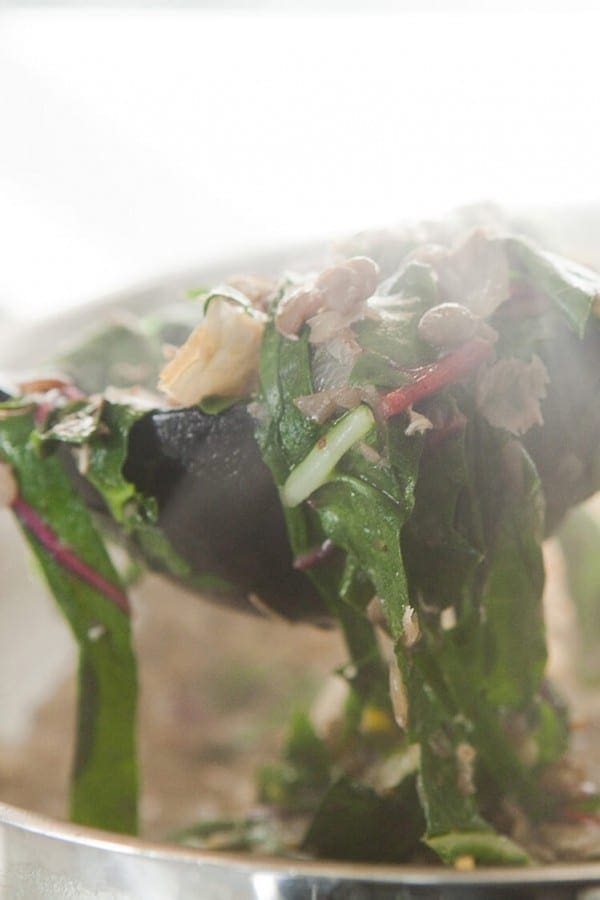 Swiss Chard and Lentil Soup
According to the "World's Healthiest", Swiss chard is one of the most nutritious vegetables around and ranks second only to spinach in total nutrient-richness.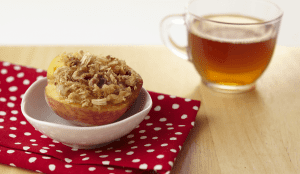 Celebrate fresh peach season with these quick-and-easy individual desserts. Or, for a change of pace, serve them for breakfast.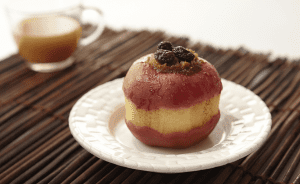 Cinnamon Raisin Stuffed Apples
A hearty, cinnamon-flavored stuffing fills these tender, juicy apples. Choose apples that bake well, such as Cortland, Granny Smith, McIntosh, Jonathan, Rome Beauty, Empire, Fuji or Gala.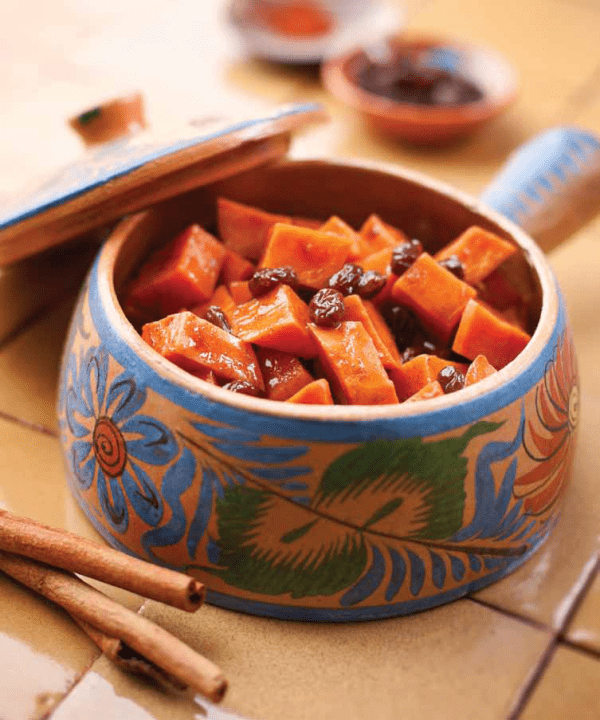 Cinnamon-Orange Glazed Sweet Potatoes
Fresh and healthy sweet potatoes with a flavorful glaze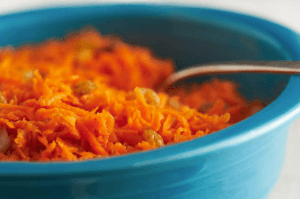 This sweet salad is packed with vitamin A, which keep your eyes healthy.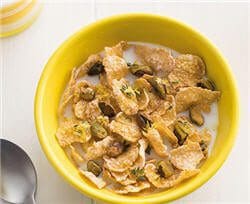 Amazing flavor combinations with WIC cereals and imaginative stir in ideas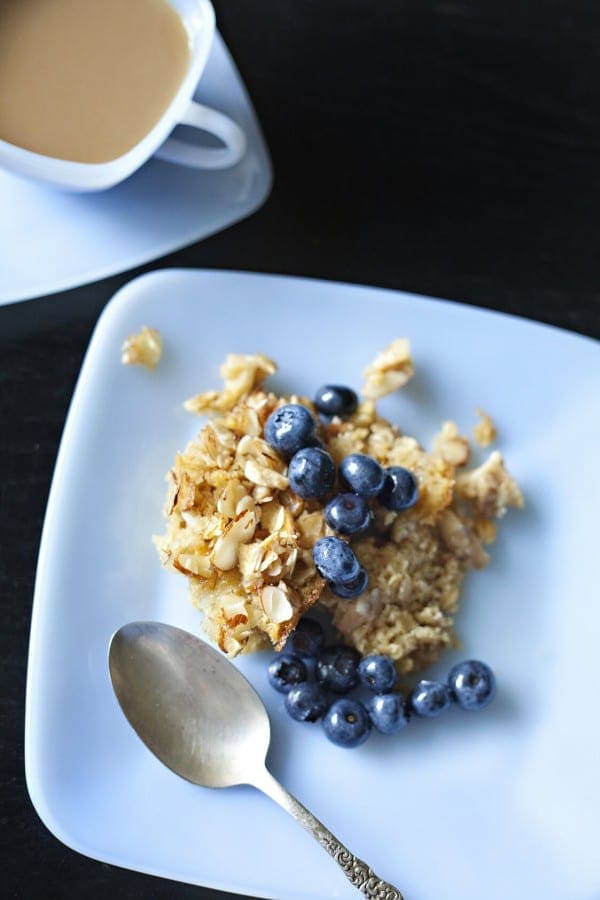 Oatmeal is rich in fiber, which benefits your child's health by reducing risk of constipation and their lifelong risk of heart disease.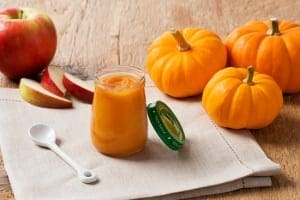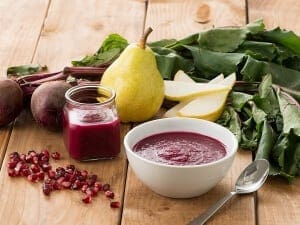 Beets, Pear & Pomegranate Puree
Beets, Pear & Pomegranate Puree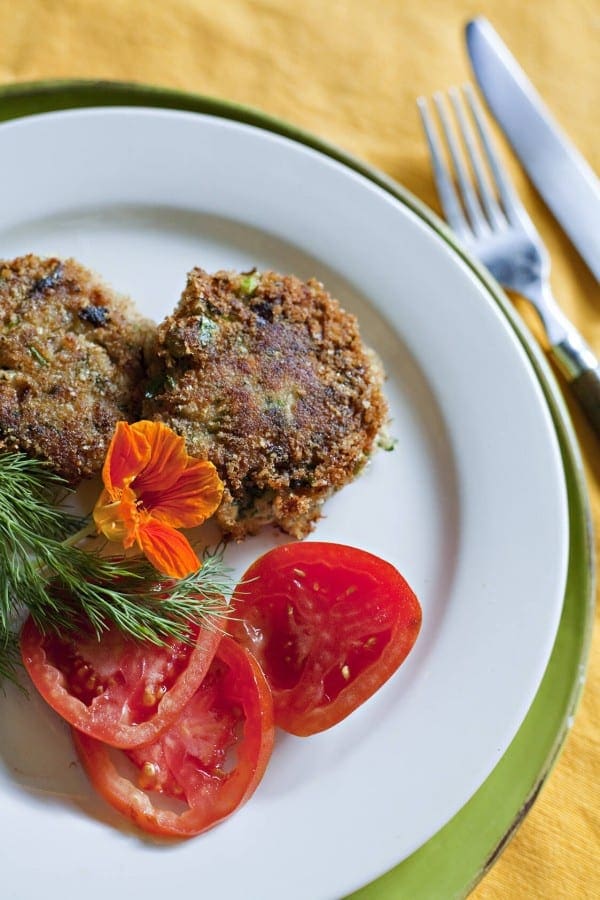 Fishing for a fast, nutritious meal for your family? The American Heart Association recommends eating fish at least twice a week because it's a good source of protein and low in saturated fat.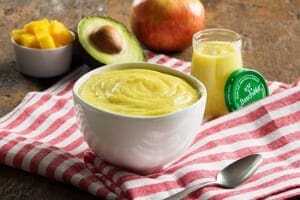 Mango, Apple and Avocado puree
Mango, Apple and Avocado puree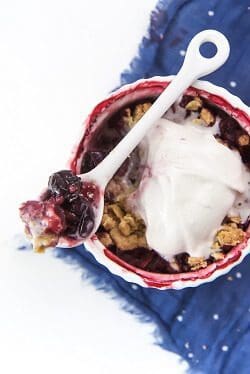 This Blueberry Summer Crisp is made with fresh summer blueberries, strawberries and a squeeze of lemon all topped with a refined sugar-free crumble and a dollop of whipped coconut cream. A tasty dessert that can be enjoyed by the entire family!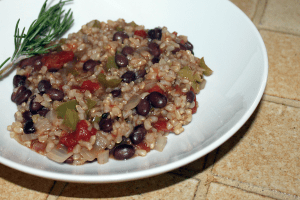 This tropical-inspired dish is gently spiced for a rich flavor.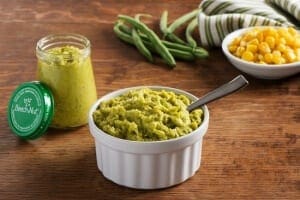 Sweet Corn and Green Bean Puree
Sweet Corn and Green Bean Puree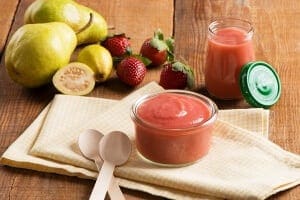 Guava, Pear and Strawberry Puree
Guava, Pear and Strawberry Puree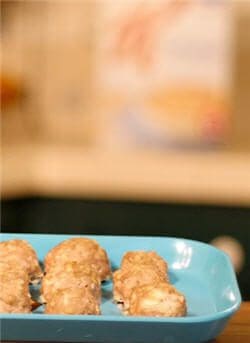 Low-fat meatballs made with turkey and rice flake cereal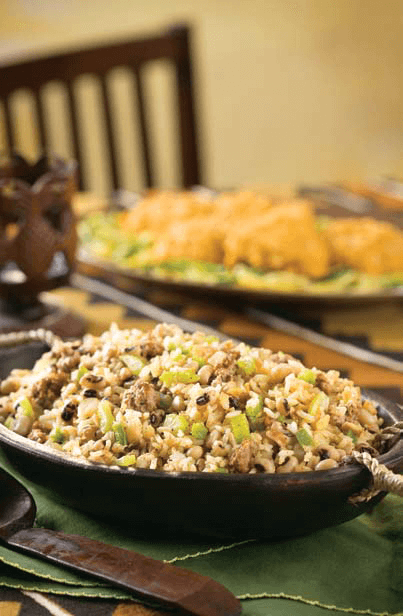 Dirty Rice and Blackeye Peas
Cajun inspired rice and sausage cassarole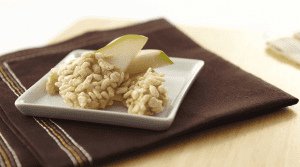 Dip slices of fall fresh pears into a creamy peanut butter dip, then roll them in rice cereal for a kid-approved snack.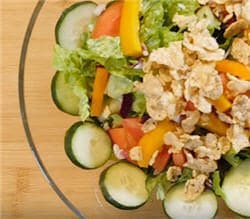 Zesty two minute croutons
Apple, Raspberry and Avocado Purée
Apple, Raspberry and Avocado Purée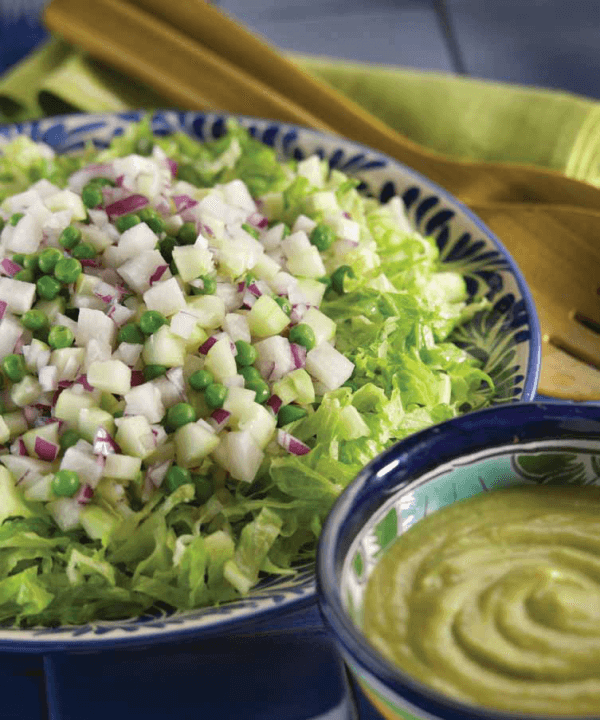 Vegetable Salad with Tangy Avocado Dressing
This recipe uses avocado to make a creamy, healthy dressing that tastes great.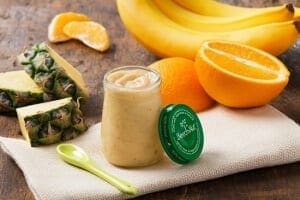 Banana, Orange and Pineapple Purée
Banana, Orange and Pineapple Purée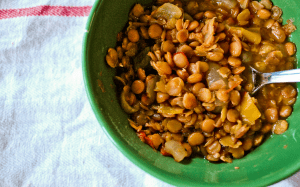 Lentils are high in protein and more delicate tasting than beans. Keep leftovers in the fridge for up to 3 days.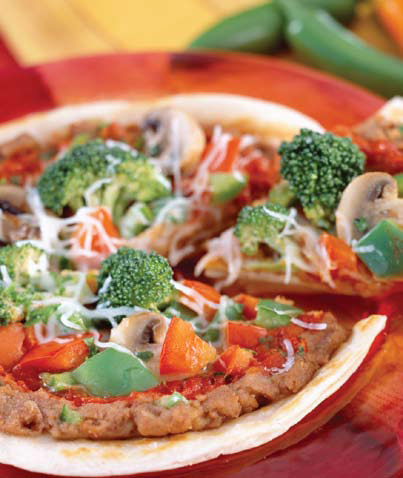 Chili peppers and taco sauce give this pizza a spicy twist.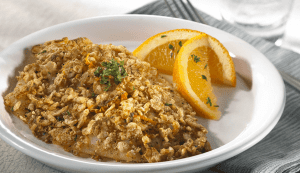 Serve these crunchy, oven-baked fish fillets with citrus wedges, salsa or your favorite tartar sauce.